Why Choose Adobe Experience Manager (AEM) for your Web CMS?
Sharman Ghio, September 25, 2015
What's more important to top companies today than your website and online presence?
Depending on who you ask, the answer is arguably - nothing! It is a window into the heart and soul of your organization - who you are and what you do.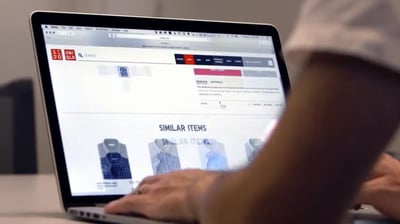 Your company's online presence is a major source of revenue generation as far as obtaining business, attracting new customers and keeping existing ones, and is a valuable tool for hiring employees, informing the media and investors, and maintaining relationships with partners and vendors. This takes resources in the form of delivering digital content such as images, videos, documents, apps and the list goes on.
So if you take your website seriously, you need a serious tool. Here come the big guns - Adobe Experience Manager (AEM) which is an enterprise web content management system (AKA: WCM, WCMS or CMS).
AEM is one of the fastest-growing web platforms today, used by major corporations such as The Wonderful Company, Motel 6, Ingersoll Rand, and Chipotle.
Learn more about how we migrated 20+ sites to AEM for the Wonderful Company in 12 months in the video below!
Why do so many top companies use AEM? A leading reason is that it simplifies the management and delivery of websites' content and assets, and reduces the complexity of delivering online experiences to the right customers. AEM was named a leader in Gartner's 2015 Magic Quadrant for Web Content Management research report for the fifth year in a row and was also recognized as a leader in The Forrester Wave: Web Content Management Systems, Q1, 2015 report.
AEM is a component of the Adobe Experience Cloud, which is a suite of solutions that integrate with AEM such as Adobe Analytics, Adobe Audience Manager, Adobe Campaign, Adobe Advertising, Adobe Target, Adobe Commerce Cloud, and most recently, Marketo Engage. You can use AEM alone, or in conjunction with one or more of the other components for a complete digital marketing solution.
AEM itself is made up of five modules: Sites, Assets, Mobile, Forms, and Communities. Using all modules will provide you with a comprehensive content management solution for building websites, mobile apps and forms to manage your marketing content and assets more easily.
Learn about the latest developments in AEM by downloading our no-nonsense guide to What's New in AEM 6.2.
Experience Manager Sites is a content management system within AEM that provides one place to create, manage and deliver digital experiences across websites, mobile sites, and on-site screens (like what you may see in retail stores or hotels). Sites gives you the functionality to personalize online experiences to make them more relevant and engaging.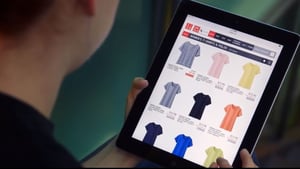 AEM Sites provides you with the capability to:
You can build and manage mobile sites and responsive designs from one single platform.
Sites has tools to optimize shopping carts, sync product information from other systems like your ERP or product inventory management (PIM) system, or your e-commerce platform, and generate pages from catalog data.
This is especially helpful for organizations who need to manage many sites across many regions and languages. With Sites, they can all be controlled from one centralized place.
Send a unified digital experience from different devices such as desktop to tablet to smart phone and to on-location screens.
Provides the ability to manage and launch marketing campaigns from one central location. Also organize and store your assets in Sites so they can be easily accessed and used for all of your campaigns.
If you are considering an AEM Sites implementation, download our useful checklist which will help your team assess the current situation, set project goals and minimize stress during your next site launch.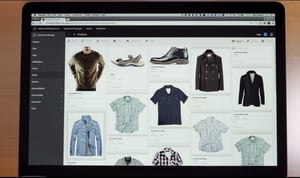 This module is used for Digital Asset Management (DAM) to help you create, manage and deliver content, images, and videos to any device or screen.
It includes workflow capability, and is a better way to store, organize, customize, and access assets than on an employee's hard drive, for example.
Adobe Assets provides you with the capability to:
Develop unlimited and customized variations of assets including format, size, color and zoom, by working with only one set of assets.
Assets is easily integrated with the Creative Cloud so that you can bridge creative and marketing workflows. This helps you to deliver consistent quality experiences.
Your assets can be accessed and managed from the cloud (also available in a Software as a Service, or SaaS, deployment option).
Create, manage, analyze and serve up interactive, responsive and optimized videos to all devices and screens.
With Adobe Assets, you can automatically assign metadata and tags to all of your assets. Also instantly create collections of assets that are self-updating and shareable across your teams.
Deliver personalized and targeted experiences to enhance engagement.
Users can design workflows for planning, creating, reviewing, approving, and managing asset production.
There are many considerations and situations to prepare for with an implementation of any kind. We've created a guide to give you a head start on your AEM Assets implementation.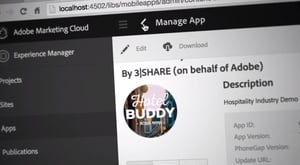 AEM Mobile - the Mobile app development and management platform within AEM allows you to create and deliver mobile apps for all devices and integrate your apps into your overall marketing strategy from a single view.
Adobe Mobile provides you with the capability to:
Using a single code base, you can build mobile apps and deliver them to multiple platforms.
Unpublished apps can be reviewed in real-time, speeding up the approval process.
You can update content, review metrics, and package updates for app-store submission easily using one convenient dashboard.
Leveraging built in Adobe Mobile App Analytics, you can immediately analyze the performance of your mobile apps.
Using an easy drag-and-drop interface, users can update apps, and also see changes instantaneously without going to the app store.
Present consistent content to your customers by integrating your mobile app strategy with your experience management.
Draw users back to your app by conveniently creating and sending push notifications.
Read more about why we're excited about AEM Mobile.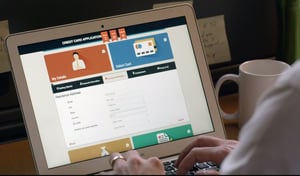 Adobe Forms is a document management system within Experience Manager. It makes the process of creating and managing forms and documents paperless, efficient and automated. Complex transactions are transformed into simple, digital experiences on any device.
Adobe Forms provides you with the capability to:
Present the best form experience based on location, customer profile and device; make forms more easy to find.
Create interactive, personalized statements that can be accessed anytime from anywhere.
Users can complete forms using help text and video, responsive interfaces, electronic signing, and pre-filled fields.
Adobe Forms provides proactive security and tracking of sensitive documents.
Develop automated workflows, and merge form data and documents with your existing systems.

Measure user experience and effectiveness using insights from Adobe Analytics, Target and Campaign.
Want to learn about a faster, cheaper and proven way to implement AEM? Check out SWIFT - a suite of packaged services which result in a better and faster way to implement AEM Sites, Assets, and Mobile.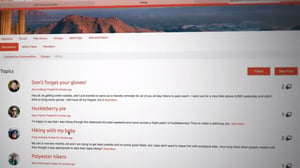 Adobe Communities helps you to create online community experiences, including forums, user groups, learning forums, and other social features valuable to your brand, customers, and employees.
Adobe Communities provides you with the capability to:
Through forums, ratings, blogs and more, you can encourage interaction with your customers and employees.
Using user-friendly interfaces and wizards, create and customize web communities that match your brand identity.
Educate and assist your customers and employees with learning, and social knowledge sharing.
Optimize engagement using community content analytics and recommendations.
If you'd like to learn more about Adobe Experience Manger, you've come to the right place. We're a Business Plus Level Adobe Systems Solution Partner, Adobe Digital Marketing expert and member of Adobe's Partner Advisory Board and we are 100% committed to helping our customers achieve great success with Adobe Experience Manager. We'll happily answer any questions you have about AEM Sites, Assets and Mobile - get in touch anytime.
Topics: Adobe Experience Manager, Web Content Management System, Digital Marketing, Digital Asset Management (DAM)