When to Invest in UX
Adobe Center of Excellence Team, September 26, 2019
LinkedIn's "Future of Skills 2019 " report cites Human-Centered Design, aka UX design, as one of the top ten in-demand business skills for this year. Ranked right next to blockchain, artificial intelligence, and robotic process automation, the term "UX" – like those other fuzzy marketing buzzword bingo terms – is often derided for failing to clearly define what it means and when to use it. LinkedIn defines UX as, "Developing solutions to problems with a deep focus of understanding the human perspective in all steps of the process."

In a time of technological upheaval, providing human perspective is still an in-demand skill.
That's a great starting point for a definition. But in today's world of compressed margins, rising overhead, and nimble digital competitors, knowing when to pursue UX projects that will generate an ROI requires first understanding where it can be used most effectively. The simple answer is to invest in UX as early as you can for digital projects. According to the well-traveled"1:10:100" UX rule, it will cost you $1 to do initial research, $10 to change your design, and $100 to change your product. In other words, spending the $11 upfront will help save you $89 down the road.
But what types of projects are most appropriate for UX design teams? Here are five real-world challenges where UX design can help or has helped to solve a thorny business design problem, with ROI squarely in focus.
---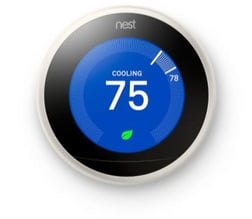 Challenge #1: Your digital ecosystem has grown too fast, from a single product or set of products to multiple, inter- connected and - related products.
Example: Nest's growing collection of disjointed connected home devices has raised some hackles. Inside an otherwise glowing review, a UX opportunity presents itself: "We're finding that navigating between multiple devices is becoming more cumbersome. It's time for Nest'sUX designers to sharpen their pencils." This complaint proved so problematic that Nest and Google issued a mea culpa, promising a renewed focus on UX moving forward.
UX Techniques to Invest in: Ecosystem audit and evaluation; user interviews, observations and surveys; affinity mapping; user stories and design sprints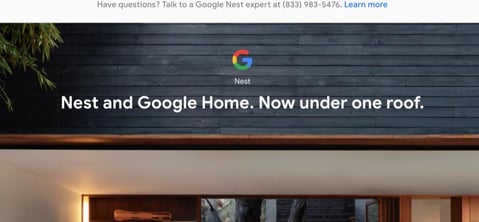 Google and Nest try to shore up the UX of their connected home devices.
---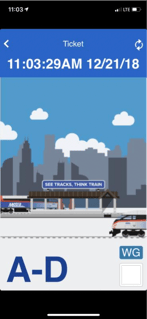 Challenge #2: Your old way of doing things in the physical world requires digitization, because your customers and the market demand it.
Example: The Chicago transit system designed a digital solution to a physical problem, eliminating many of the long lines to purchase commuter tickets and the extended time it took conductors to check them. With the Ventra app, tap your ticket and it turns red, and the conductor moves right along, minus the old hole puncher. Even out-of-towners are impressed.
UX Techniques to Invest in: Contextual inquiry, prototyping, usability testing, service design, design sprints
---
Challenge #3: Your product or experience feels cold and unwelcoming, and engagement with it is low.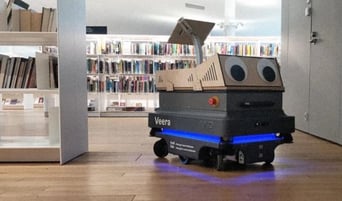 Example: As we welcome robots into our lives to replace mundane tasks and save money, the interaction between humans and automated processes becomes a critical UX opportunity. A library recently deployed UX design to improve how customers feel about having a robot guide it to a library book. After observing the human's reactions to the robot, the designers began exploring ways to humanize the little bot. They gave it eyes, some personality quirks based on movements (it now gets bored when not in use and excited after finding a book for someone), and perhaps most importantly to helping humans follow it around, designed the eyes to indicate the robot's direction. Add up all these inspired design choices – from personification to a matrix of choreographed behaviors – and you understand the importance of human empathy in UX solutions. Learn more about the robot re-design.
UX Techniques to Invest in: Contextual inquiry, behavioral design, prototyping
---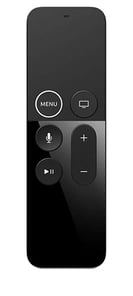 Challenge #4: Your product, app, or website is cool, but not usable enough for your customer base.
Example: Despite being loved by the design community, Apple has had a few notable missteps, including the Apple TV remote, which lacks the ergonomic considerations of many universal remotes, and has been criticized for its confusing symmetrical design where users struggle to determine up from down. Here's a funny, but legitimate UX rant about the remote that would immediately force a re-design at companies less smug than Apple.
UX Techniques to Invest in: Customer surveys, social listening, prototyping, usability testing, product design
---
Challenge #5: Your digital customer support isn't reducing customer care calls or the percentage of complaints generated by survey software.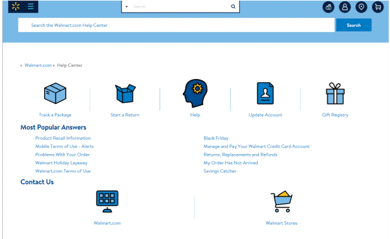 Example: Wal-mart.com has earned mild scorn from usability experts at the Nielsen Norman Group for its customer support shortcomings. The consultancy dissected Wal-Mart's customer support page and observed that access to its most helpful support tool – live chat – was simply missing. Nielsen went on to note that placing chat in a visible location on product pages is crucial, as well as ensuring that floating chat buttons are high contrast and are not the only means of accessing chat. Learn more about how UX can lift customer support metrics.
UX Techniques to Invest in: Usability testing, heat mapping, card sorting, design sprints
---
Looking to solve a complex business problem or untangle a legacy of decisions with a more elegant, user-centric approach?
The Adobe Center of Excellence may be just your ticket.
The Adobe Center of Excellence combines 3|SHARE's technical know-how with Digitas' creative prowess to form a super-group of 200+ Adobe experts in strategy, design, technical development, data and media—working seamlessly across capabilities and continents.
Our team of Adobe experts have a proven history of success with Adobe Experience Cloud including Adobe Analytics Cloud (Adobe Analytics and Adobe Audience Manager), Adobe Marketing Cloud (Adobe Campaign, Adobe Experience Manager and Adobe Target) and Magento Commerce Cloud.
See how The Adobe Center of Excellent can take your UX design to the next level - Contact us today!

Topics: Adobe, UX, Tech, Design, Customer Experience