Adobe Experience Manager (AEM) Experts: 9 Benefits of Outsourcing
Sharman Ghio, June 17, 2015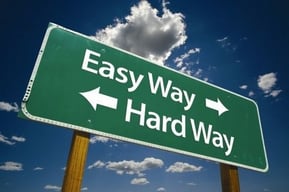 Every company tries to find it and wonderd at one time or another - is the easiest way to just doing it all yourself?
In this age of specialists, no organization can afford to be an expert at everything, especially when it comes to something as important as your web content management system and your company's online presence.
Organizatons today need to manage dozens of brands from several different sites, and on social and mobile platforms, and many of them choose Adobe Experience Manager (AEM) for thier Content Management System. AEM not only provides a multitude of enhanced features that help to build personalized customer experiences, but it also allows websites to be conveniently managed from a centralized platform.
For most companies, their online presence is a major source of revenue generation and they would be dead-in-the-water without it, potentially losing millions of dollars in just a few hours of downtime. Organizations depend on their AEM environment, and they need qualified experts to ensure that it runs optimally 24/7/365.
Yet it takes specially trained experts to manage an Adobe Experience Manager environment, which is composed of a complex infrastructure made up of hardware, network devices, web servers, operating systems, database servers, content repositories, and storage and security systems.
Here is a list of the top nine benefits for outsourcing all or part of the management of your AEM environment to a company who specializes in this service:
1. 24/7/365 Monitoring of Your AEM Environment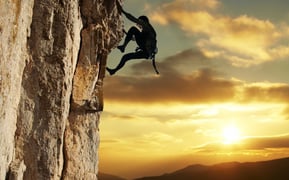 It may not be feasible for your IT staff to include the management of your AEM environment on top of all their other responsibilities such as your company's network and email platforms, financial, inventory and ERP systems, and CRM and marketing automation, to name just a few.
Additionally it may not be practical for them to monitor your AEM environment every hour of the day, and every day of the year. Qualified third-party AEM experts have the tools and staff to do this, and have the expertise to proactively watch for and resolve issues with your web environment before downtime occurs. To help avoid future risks to performance, these experts can also recommend improvements.
2. You Can Focus on Your Core Business
By outsourcing the management of your AEM platform, this frees you up to focus on your core business, so you can concentrate your resources on what you do best. This may be retail, travel and hospitality, telecommunications and entertainment, manufacturing, education, consumer goods, technology, among many other industries you may specialize in.
Your primary business is where your core competencies lie, which give your company a competitive edge, allow it to grow, and provide you with a greater return on investment. Allow your staff to focus on strategic activities instead of using resources on the day-to-day monitoring and maintenance of your web content management system.
3. Control and Reduce Costs
When you take advantage of outsourcing the management of your AEM environment, you are able to move maintenance costs from variable to fixed. Qualified third-party AEM experts have obtained learned efficiencies, proprietary monitoring tools, economies of scale as well have already done the leg work of hiring and training a specialized staff. AEM experts need to maintain their level of knowledge and stay up-to-date with the latest technology.
Through outsourcing, you can also reduce your total hardware investment by having your AEM environment hosted offsite. Cloud-hosted services allow you to control hardware expenditures because you can rent it instead of purchasing it outright and pay for only what you use. Hardware has limited service durations and needs to be replaced periodically, so you can avoid the burden of maintaining and replacing servers and other equipment.
4. Increased Productivity
Without the distraction of non-strategic responsibilities like the daily management of your AEM, your organization will be able to take advantage of opportunities more quickly – concentrating its efforts on creating and launching new products and services, conducting marketing initiatives, reacting better to changes in the marketplace, improving customer services, and more.
Moreover, third-party AEM experts will be able to prevent and quickly respond to serious issues that lead to failures, downtime and decreased productivity, and advise you on improving your business processes and streamlining your workflows. It can also recommend technology updates to increase your efficiency.
5. Minimize Risk
By outsourcing to a qualified AEM managed professional services company, you reduce your risk of making wrong decisions because of any lack of technical expertise. A credentialed and experienced AEM managed professional services firm will provide a high-level Service Level Agreement (SLA), and keep your AEM environment up-to-date easily and effortlessly by automating the process using specialized tools. It will also push out patches, verify performance, and confirm your security and backup systems are always running to minimize the risk of catastrophic occurrences.
The outsourced AEM experts can take on the responsibility of being alerted of unpredictable circumstances such as any hardware and backup failures, database corruptions, and virus and spyware intrusions, by acting quickly to prevent downtime. A limited in-house staff may not have the in-depth knowledge or bandwidth to be able to react quickly.
Learn about how SWIFT - an AEM Quick Start can help you minimize risk and control costs in your AEM deployments.
6. Access to the Most Current Technology
Third-party AEM experts take care of day-to-day tasks such as software updates and patches, and anti-virus updates and backups. However, by concentrating on just AEM and working with a wide variety of clients in different industries, they also have access to the most up-to-date technology processes that you can take advantage of. With an in-house staff, you are limited to their level of expertise and do not have access to a wide variety of AEM professionals with different skill sets who can take care of any number of situations.
Qualified third-party AEM experts bring world-class knowledge to your organization on a continual basis, and you will receive access to new technologies and processes that you may not have otherwise considered, as well as techniques and tools that you currently do not possess. These tools include tried-and-true procedures; documentation and reporting; and more structured methodologies. Additionally, they test the professionals they hire, and maintain their training to keep them up-to-date with the latest technologies.
Learn more by downloading our AEM 6.1 - What's In It For You presentation.
7. Flexibility and Scalability
You only use and pay for what you need by either providing full control of your AEM environment to a professional managed services firm, or simply augmenting your in-house department by integrating outsourced resources with onsite staff.
Third-party AEM experts can also be used to assist in-house staff with consultations and special projects such as initially implementing AEM and customizing it to fit your needs, as well as installing additional functionalities or upgrades.
8. Strategic Consulting and Future Planning
Because qualified AEM professional managed services companies keep current with the latest technology and have years of experience working with different clients and industries using AEM, they can advise their clients on their strategic future web content management infrastructure and process needs. This is based on the client's unique business and their plans for growth.
9. Drive More Value from your AEM Investment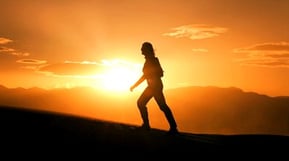 Companies who outsource their AEM to a qualified third-party will derive incremental value from their investment. They will be able to focus on their core business, control maintenance and monitoring costs, experience more uptime, efficiency and productivity, and have access to some of the most knowledgeable AEM professionals, and latest processes and trends. What's more, they will be advised on strategy by the company's AEM technical leadership.
3|SHARE specializes in Adobe Experience Manager (AEM) Consulting, Training, and Remote Operations Management (ROM) managed professional services for clients throughout North America. Focused solely on the Adobe Marketing Cloud suite, 3|SHARE is set apart from other firms by our highly skilled consultants, innovative tools and unparalleled commitment to client success. See our project stories, and get in touch.
Topics: Adobe Experience Manager, Remote Operations Management (ROM), Digital Marketing, Professional IT Consulting Services